RCAP and related magazines

RCAP Magazine was a free paper fanzine released by French crackers group RCAP (Réseau des Crackers Associés Parisiens) starting in 1986. It was created and driven by B.Str who was the editor in chief, and was entirely written in French. You can find an interview of B.Str in the 1st release of the Delirious magazine which is included here too.
The magazine was free as you only had to pay for the stamps for your yearly subcription to get it delivered m onthly to you. At the beggining this zine was produced on the C64 and included some news, pokes and games solutions along with other code or hardware related articles.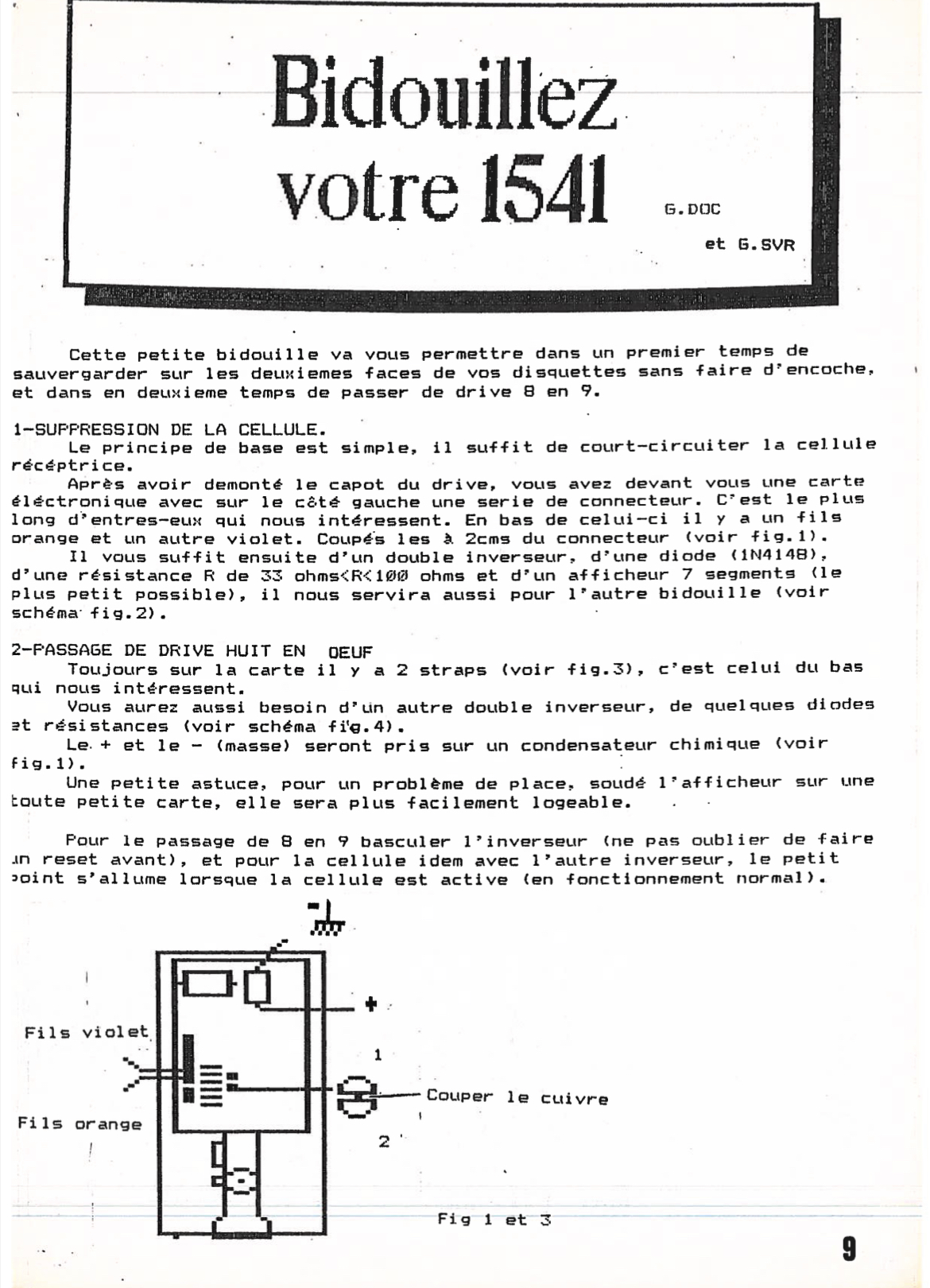 Later on some external writers where invited to join and I was happy to be able to participate with some games pokes, coding articles and even including some ranting about Commodore France beeing late to bring some newer hardware like the 1581 or the REU to the local market, especially compared to what was available already at that time in Germany or in the UK, where the C64 was more developped. (We had some specifics on the French market with local players like the Thomson machines used in education : TO7, TO7/70, MO5, and also with a good market penetration by Amstrad at that time)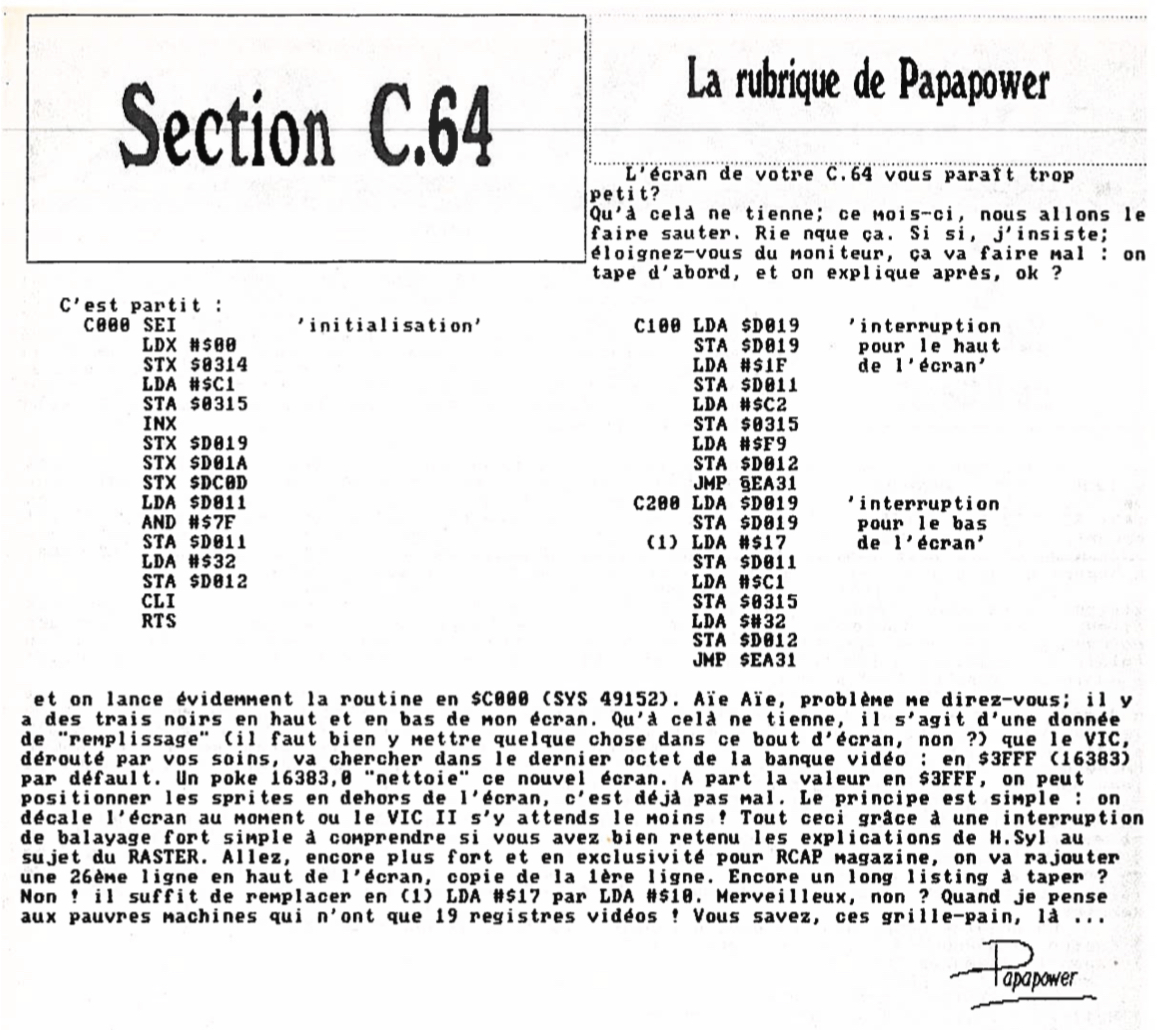 The RCAP magazine was produced for about three years, and also included some special editions.
Unfortunately, even with contacts with some of the members of RCAP (Thanks H.Syl), we don't have yet a complete collection of those for you to enjoy, but we also have some other local magazines from that time in the pack, like the Delirious magazine, The great news, some RDAP releases also and a magazine interview of the Ackerlight amiga group where H.Syl from RCAP was.
Dany boy did all the scanning work (more precisely it was done by a machine, but who cares), some of the fanzines got already a little yellowing and some didn't have all their pages together, so if you find any issue with one of those, let us know so we can try to fix it,
Download the magazines package here
Content of the package :
RCAP_magazine_6.pdf   
RCAP_magazine_9.pdf             
RCAP_magazine_10.pdf  
RCAP_magazine_11.pdf  
RCAP_magazine_12.pdf  
RCAP_magazine_14.pdf  
RCAP_magazine_16.pdf  
rcap_magazine_20.pdf      
RCAP_magazine_22.pdf  
RCAP_magazine_23.pdf  
RCAP_magazine_24.pdf  
RCAP_magazine_25.pdf  
RCAP_magazine_26.pdf  
RCAP_magazine_27.pdf  
RCAP_magazine_hors_serie_1.pdf  
interview_ackerlight.pdf  
the_great_news_2.pdf
the_great_news_3.pdf
delirious_1.pdf                 
delirious_3.pdf                 
rdap_1.pdf
rdap_2.pdf